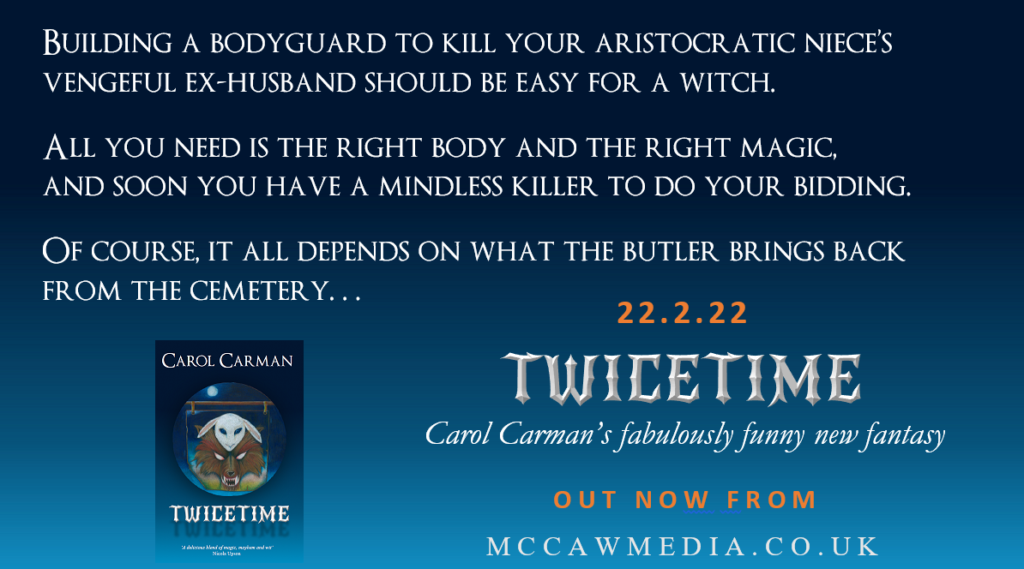 We're thrilled to announce that Twicetime, Carol Carman's fabulously funny new fantasy novel, is officially published today, 22.2.22!
If you'd like a bit of Terry Pratchett humour with Mary Shelley overtones, this is the book for you. Its 431 pages are packed with comic fantasy encompassing family, finality, resurrection, expectations, revenge, invention, high-stakes gambling and above all, time.
It's so engrossing that one of our readers forgot she'd got some bread baking until her husband smelled the smoke of it burning. (True story.)
If you'd like to try before you buy, please click The story begins… to read the start of Twicetime.