October 5, 2018
More 5* reviews!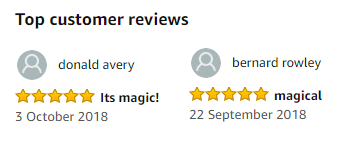 We're very happy that two more readers have given Gingerbread Children five stars on Amazon!
Click here to see the full reviews or go to our Reviews Page.
We knew this was a wonderful book – and readers are telling us the same!
Happy weekend, everybody.